Wherever there is concrete there is a great likelihood that it can be made more attractive. Etching is found in both interior and exterior locations, and is used both for practical reasons and as decorative concrete artistic expression.
While tile patterned flooring is a common theme, Etching is used to reproduce or enlarge original artistic designs and graphics, restoration or make-over projects for vintage concrete, producing specialty logos, traffic warning symbols or textures, and thousands of patterns. Some patterns are used as decorative safety grooving.
Etched concrete can also offer great Green benefits. Existing concrete is an energy bank where huge amounts of fuel and man-hours are stored. Existing concrete contains the energy used to mine, manufacture and transport cement, aggregate and multiple other ingredients. Those ingredients are delivered to an energy consuming batch plant to be dumped into an energy consuming truck to transport to a job site where large amounts of fuel were consumed in preparation to place the concrete. Existing concrete may be remodeled and enhanced in-situ to save fuel, energy and man-power. Concrete, either new or vintage, can be reused and re-purposed more than once before end of life.
Whether your concrete floor is brand new or has been around for a while, talk to LVR about turning your ordinary surface in to something more.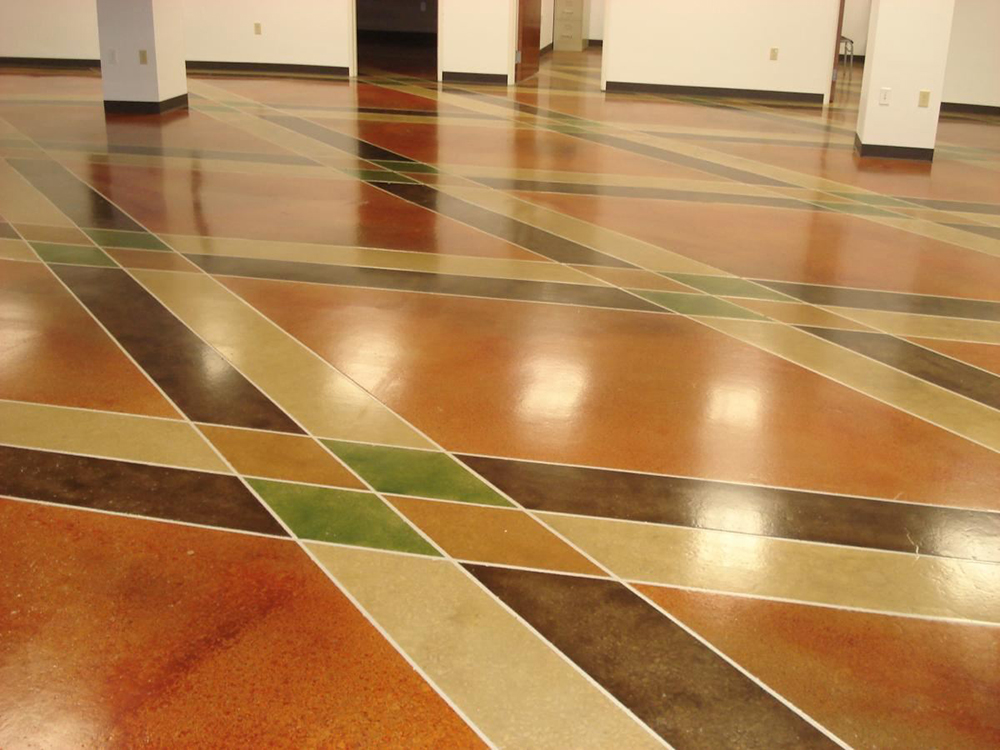 Since the turn of the century working with LVR Commercial Flooring, we have watched them grow. Their team is sharp, embraces technology, and understands the needs of modern West Texas businesses.
Have a Project In Mind? Get a Quote Today!