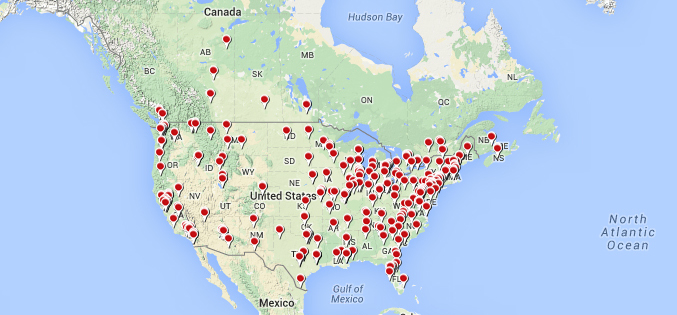 Nationwide Installation Across the US & Canada
LVR Commercial Flooring is a member of Starnet, a commercial flooring cooperative, allowing us to handle all of your commercial flooring needs. We can install your flooring across the United States and Canada.
Speed and Convenience of One-Stop Purchasing
Purchasing floor covering on a facility-by-facility basis can be a very inefficient and time consuming process. LVR Commercial Flooring has programs for any size customer that delivers customized products and services that include the total flooring package.
Single-Source Accountability
LVR Commercial Flooring gives you the best of both worlds — single source accountability, combined with the reassurance of working with local floor covering professionals that utilize well-trained, reliable installation personnel.
Centralized Project Management
Centralized project management provides you with total control over what can be a decentralized process. As a result, you benefit from regional labor rates, competitive material pricing and consistency with product and design throughout all of your facilities.
Quality Installation From Local Professionals
LVR Commercial Flooring provides you with direct access to their nationwide network of independent, locally owned and operated companies. Instead of getting lost in a distant bureaucracy, you are always assured of high-quality, warranted service and close personal attention to all of your needs.
Full Service Care
Service can make or break a relationship. As a member of Starnet® Commercial Flooring we work with a premiere network of professional flooring contractors and preferred suppliers to guarantee your schedule. Our experience in planning and anticipated follow-through gives you peace of mind.
LVR Commercial Flooring takes the guesswork out of the flooring procurement & installation process, from quantity measurement, to site delivery, installation, and overall project management. We handle the details to deliver a seamless solution to our clients.
Have a Project In Mind? Get a Quote Today!